Beading Classes
Enjoy personal, knowledgeable and fun instruction in our dedicated classroom.
Classes are kept small and taught by our patient and experienced instructors.




Payment is due at time of class. See below for class descriptions and times.
Please note: we try to provide "Class Bead Kits" to keep bead selection easy, when applicable. However, we are not always able to duplicate the exact colors shown in the pictures below. Ask staff for material requirements if you would like to use your own beads with the projects.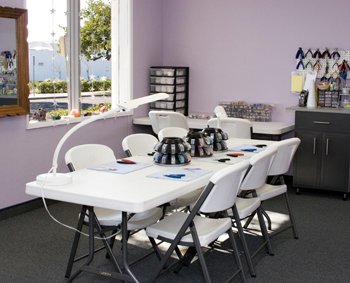 ---
October 2019
---
Ariel Band $20 Class + $20 Materials

Tuesday, October 1st — 3:00pm-6:00pm
Named after a sweet little mermaid, Deb's Ariel Band is for Ginko bead lovers! All you need are size 11/0 rocaille seed beads, 3mm and 4mm beads (round or fire-polished) and lots of Matubo two-hole Ginko beads.
Design and Pattern by Deb Roberti, aroundthebeadingtable.com

Level: Beginner/Intermediate
---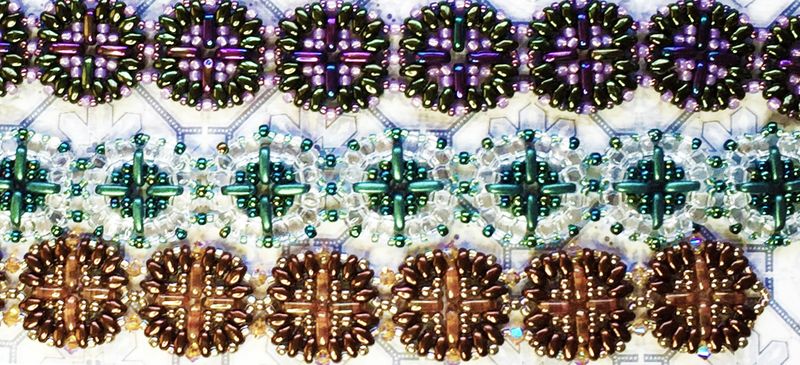 Mini Medallion Bracelet $20 Class + $15 Bead Kit
Thursday, October 3rd — 3:00pm-6:00pm
Beadweave a casually, cool bracelet made of Miniduos, CzechMate bars and seed beads.
Design & Pattern By Just Bead It
Level: Intermediate
---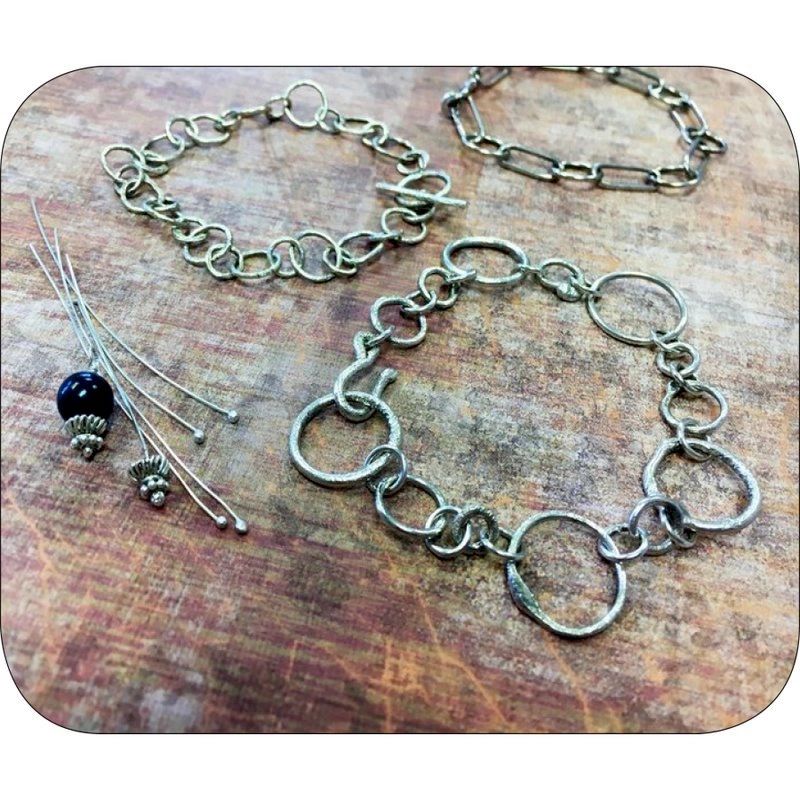 Intro To Soldering

$100 Class Fee - Four Class Series (Due at sign up to secure seat)

       ($150 Materials & Tool Kit due by second class.)
October Weekend Session - Class Full

        2pm-6pm - Saturday, October 5th
            12pm-4pm - Sunday, October 6th

Joyce will take you through the steps to bring soldering into your jewelry making projects. Learn about safety while creating decorative headpins, making and soldering jump rings, and creating your own simple clasp.
Materials & Tools Kit includes the following premium supplies:
Micro Torch, Soldering Brick, Copper Tweezers, Thermal Tweezers,
Soldering Pick, Jeweler's Saw with Blades, Pickle, Flux, Solder, and Sterling Silver Wire.

Level: Beginner
This is a prerequisite class for future intermediate soldering classes at JBI.
---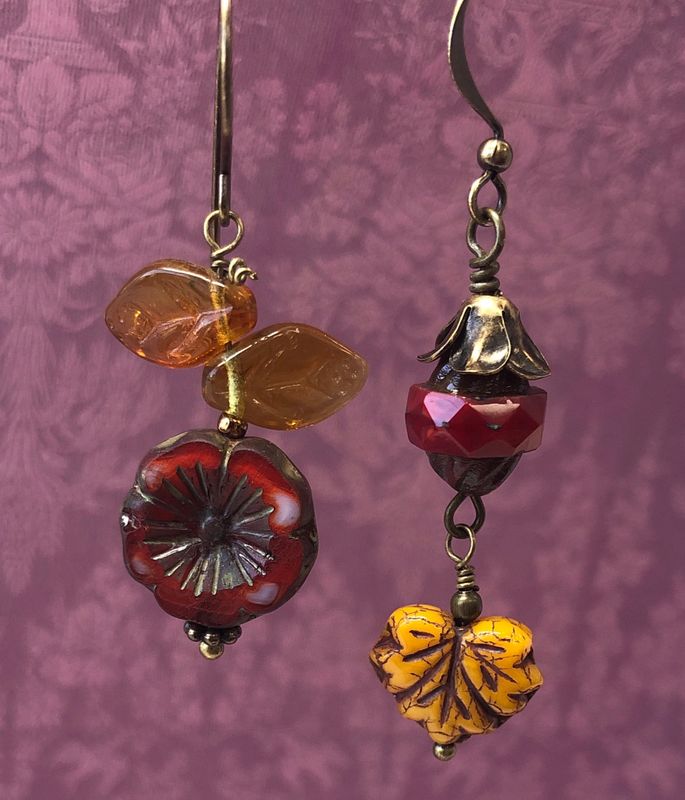 A Touch of Autumn Earrings $15 All Inclusive
Friday, October 4th — Drop in: 4:30pm
Or
Saturday, October 5th — Drop in: 10:30am
Learn how to make coil wrapped wire loops by creating two pairs of fall-themed earrings. All-inclusive fee includes class instruction and provided materials in an assortment of colors and metal finishes. 
First come, first bead basis with no sign ups. 
Drop in promptly by 4:30pm Friday, or 10:30am Saturday.
Level: Beginner
---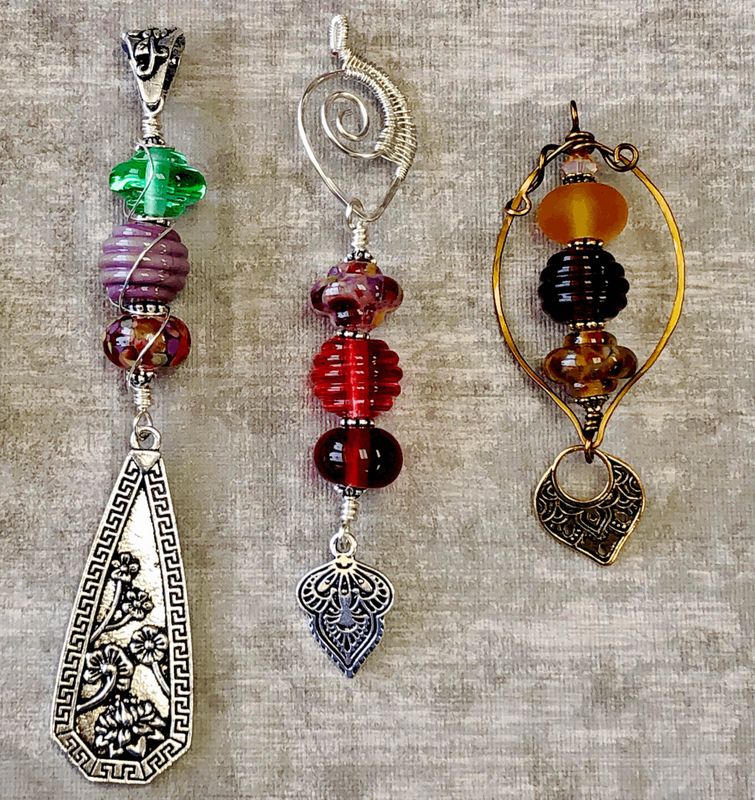 Falling For Lampwork Pendant $20 Class + $20-$28 Materials
Thursday, October 10th — 3:00pm – 6:00pm
Are you falling for lampwork beads like we are? Make wired pendants with us, using gorgeous handmade lampwork glass beads, a charm and wire. Beginners can keep it simple, while more advanced students can explore elaborate wire shapes and techniques. We welcome all who love lampwork to come and play!
Level: All Levels
---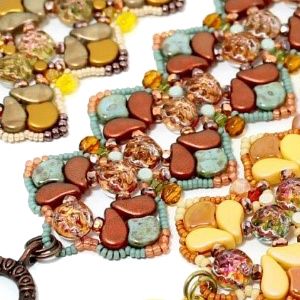 Ginko Fusion Bracelet $20 plus materials
Thursday, October 17th — 3:00pm-6:00pm
A variation of peyote stitch and right angle weave meld together to create this beautiful bracelet made of multiple 2-Hole beads and seed beads.
Design & Pattern By BeadSmith Inspiration Squad Member, Debora Hodoyer 
Level: Intermediate
---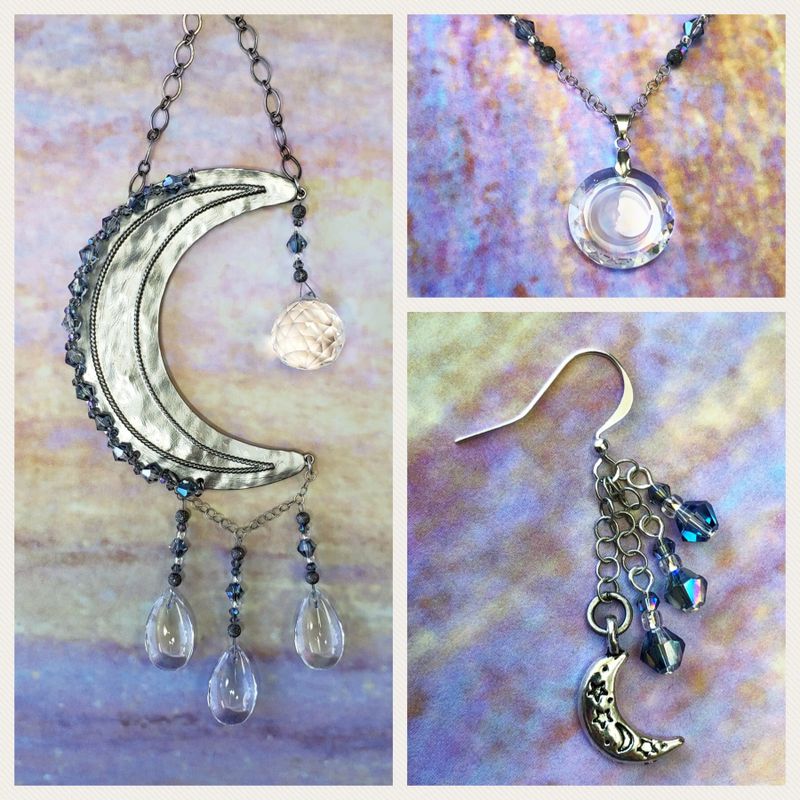 Magical Moonbeam Make N' Takes & Birthday Potluck
Friday, October 18th — 5:00pm-8:00pm
Celebrate with our special teacher, Joyce, and create some celestial inspired pieces full of sparkle!
Choose from the following dazzling designs:
   Crescent Beam Catcher - $36.00
   Celestial Crystal Necklace - $20.00
   Moon Drop Earrings - $8.00
And this special event is a Potluck! Please bring a sharing dish for 8 people.
---
Harvest Pumpkins or Itsy Bitsy Spider Earrings with Jeannine Mankins $40 Class + $15 Bead Kit
Sunday, October 20th — 12:30pm-3:30pm 
Have some fun and be ready for the festivities of Halloween with these web and spider earrings or pumpkin and spider earrings. Using wire, a few beads and a basket weaving technique you can create these earrings which will be attention getters wherever you wear them! The Itsy Bitsy Spider and Web earrings are open to all levels. The Harvest Pumpkin earrings are Intermediate/Advanced level.
Pattern by guest instructor, Jeannine Mankins
---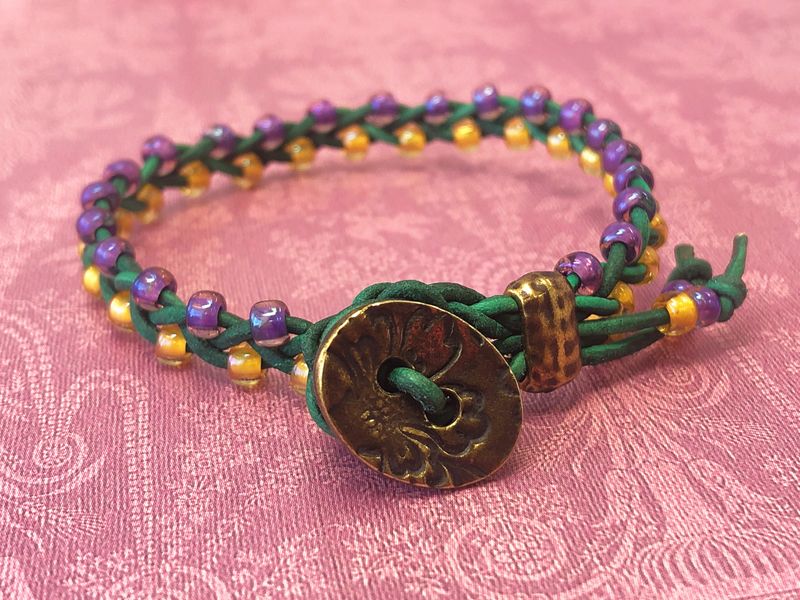 Braided Leather Bracelet $15 All Inclusive 
Friday, October 25th — Drop in: 4:30pm
Or 
Saturday, October 26th — Drop in: 10:30am
Create a colorful braided bracelet with leather, seed beads, and a pewter button. All-inclusive fee includes class instruction and provided materials. First come, first bead basis. No sign ups necessary, just drop in promptly at 4:30pm Friday, or 10:30am Saturday.
Level: Beginner
---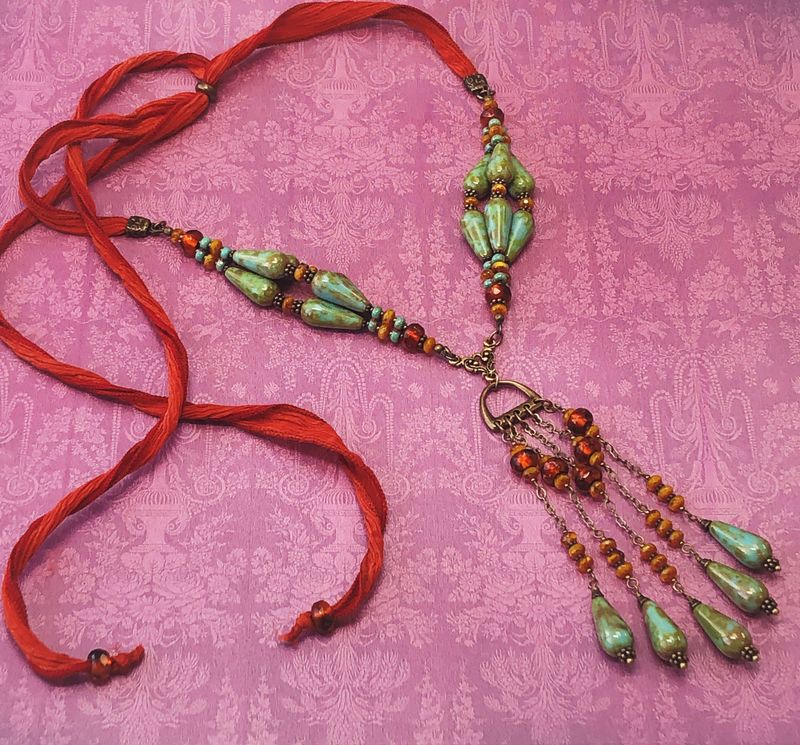 Wish Upon a Pod Necklace
Instructor: Joyce Trowbridge
Skill Levels: Intermediate
Dates/Times: 10:00am - 3:30pm Sunday, October 27th

Fees: $50 Class + $65 Bead Kit (bead kit payable at class)
Located at the Bead & Design Show, Crowne Plaza

***To sign up for this class, go to beadanddesign.com***

Save $8!  Let us know you signed up, and we'll send you promo code for free admission.
Create a stunning, statement necklace of beaded "pods," drops and dangles, using a variety of techniques, beads and stringing mediums. Completed with an adjustable silk cord in the back, this unique necklace can be worn comfortably in many lengths. Students will be able to pick from 4 different colorways of specially, curated bead kits comprised of beautiful Czech glass beads, Silk cord and TierraCast components. Stringing, crimping, and wire wraps, are all covered in this fun, design workshop. Students learn and bead at a different pace, and therefore may not finish this project in class. Written instructions will be provided on how to complete or create more at home. All needed materials are included in the bead kit, and tools will be provided for on-site class use.