Beading Classes
Enjoy personal, knowledgeable and fun instruction in our dedicated classroom.
Classes are kept small and taught by our patient and experienced instructors.




Payment is due at time of class. See below for class descriptions and times.
Please note: we try to provide "Class Bead Kits" to keep bead selection easy, when applicable. However, we are not always able to duplicate the exact colors shown in the pictures below. Ask staff for material requirements if you would like to use your own beads with the projects.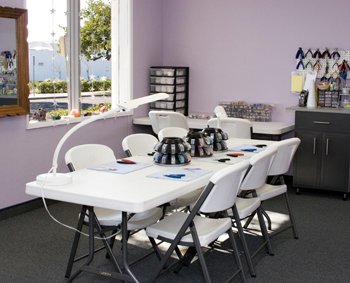 ---
September 2019
---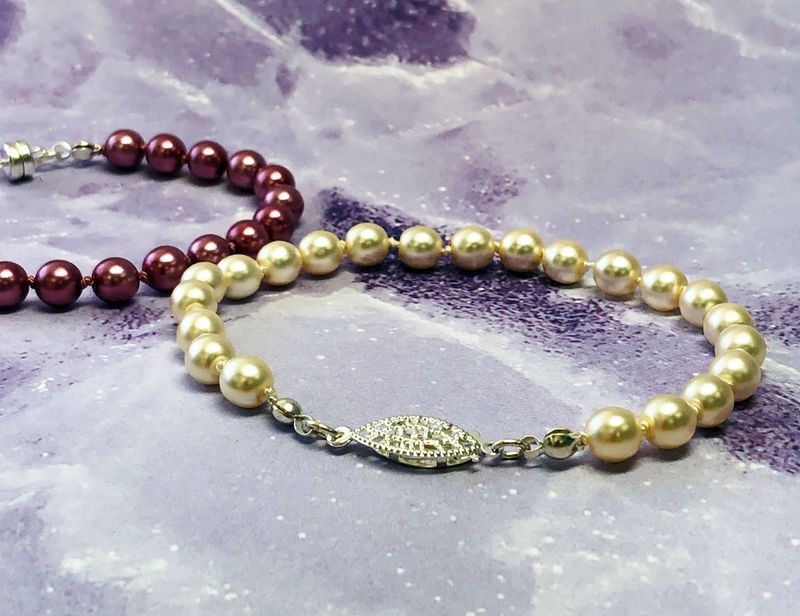 Knotting with Glass Pearls $15 All Inclusive
Friday, September 13th — Drop in: 4:30pm
—or—
Saturday, September 14th — Drop in: 10:30am
Learn a traditional knotting technique using tweezers, and practice making a bracelet with Czech Glass Pearls on silk cord.  All-inclusive fee includes class instruction and provided materials. 
First come, first bead basis with no sign ups.  Drop in promptly by 4:30pm Friday —or— 10:30am Saturday.

Level: Beginner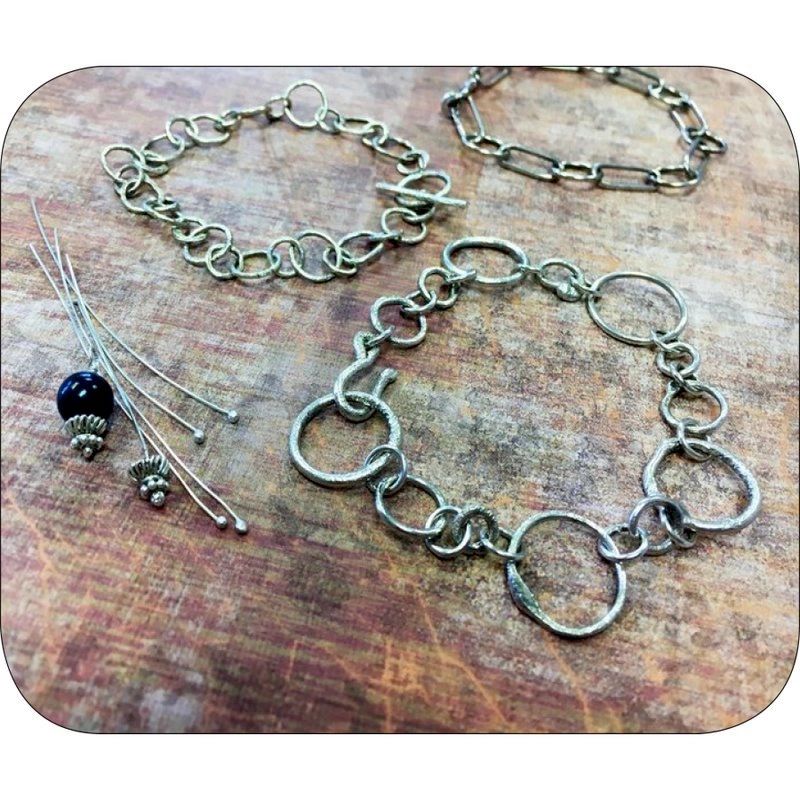 Intro To Soldering

$100 Class Fee - Four Class Series (Due at sign up to secure seat)
**Sign Up Here**
       ($150 Materials & Tool Kit due by second class.)
Upcoming Sessions: 
September Weekend Session - *Session FULL*

        4pm-6pm - Saturday, September 14th
            12pm-2pm - Sunday, September 15th

        4pm-6pm - Saturday, September 21st

            12pm-2pm - Sunday, September 22nd
October Weekend Session - Taking sign-ups!

        2pm-6pm - Saturday, October 5th
            12pm-4pm - Sunday, October 6th

Joyce will take you through the steps to bring soldering into your jewelry making projects. Learn about safety while creating decorative headpins, making and soldering jump rings, and creating your own simple clasp.
Materials & Tools Kit includes the following premium supplies:
Micro Torch, Soldering Brick, Copper Tweezers, Thermal Tweezers,
Soldering Pick, Jeweler's Saw with Blades, Pickle, Flux, Solder, and Sterling Silver Wire.

Level: Beginner
This is a prerequisite class for future intermediate soldering classes at JBI.
---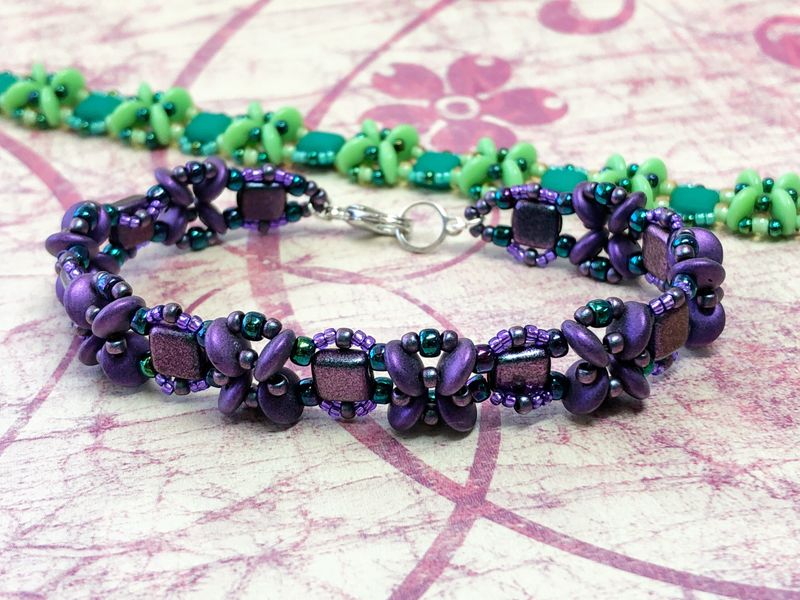 Four Corners Bracelet $20 Class + $16 Bead Kit

Thursday, September 19th — 3:00pm-6:00pm
CzechMate Tiles and Lentils marry together with seed beads and a needle and thread to create this "wear with everything" bracelet.

Design and Pattern by Just Bead It

Level: Beginner/Intermediate
---
Ariel Band $20 Class + $20 Materials

Thursday, September 26th — 3:00pm-6:00pm
Named after a sweet little mermaid, Deb's Ariel Band is for Ginko bead lovers! All you need are size 11/0 rocaille seed beads, 3mm and 4mm beads (round or fire-polished) and lots of Matubo two-hole Ginko beads.
Design and Pattern by Deb Roberti, aroundthebeadingtable.com

Level: Beginner/Intermediate
---
Brick Stitch Cuties $30 Class + $15 Bead Kit

Sunday, September  29th — 12:30pm-3:30pm
Create several darling, stitched motifs using cylinder seed beads, and a needle and thread. 

Level: Beginner/Intermediate
---