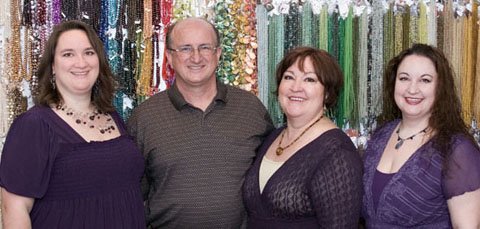 Joyce, Dave, Marie, April
---
Our bead enthusiasm started 40 years ago when Dad discovered making fun and funky wire jewelry for Mom in the 70's. As a young college student, wirework was the perfect gift offering personalized style and creativity on a budget. Unfortunately his art was set aside and placed in a box for many years to then be discovered by his then teenage daughter who immediately caught the beading bug and encouraged the whole family to join along. Our love for beading and being with family led to our shop opening in 2003, and we are now going on our 16th year of operation! 
More about our Family......
Joyce is a proud mother of two grown boys, and an avid beader with a special love for wirework and bead weaving. She is our skilled and knowledgeable beading instructor who will take you through each step of the way in our bead classes.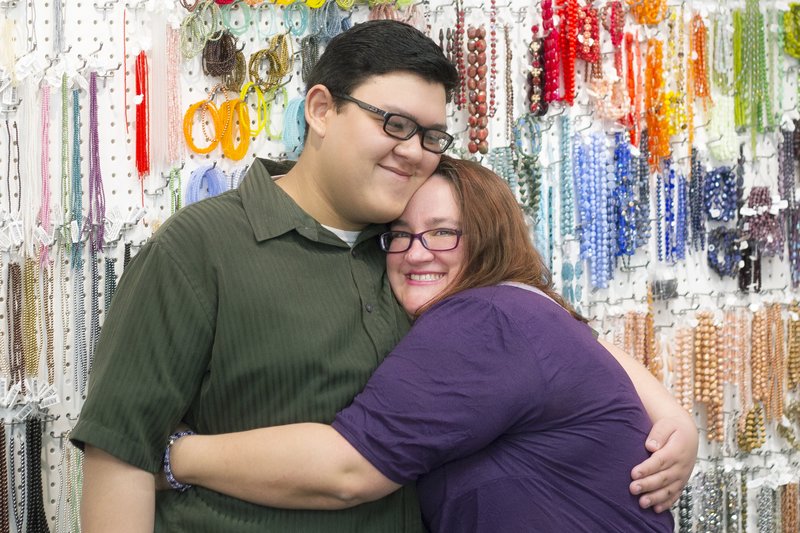 Justin is Joyce's youngest son, and has joined us at the shop this past year to help with the never-ending packaging and inventory.   He's also the friendly voice behind our phone calls.
Though Dave's "real" job is an engineering consultant, you can often find him tinkering on projects at the shop. He enjoys wirework projects and creating his own lampwork beads.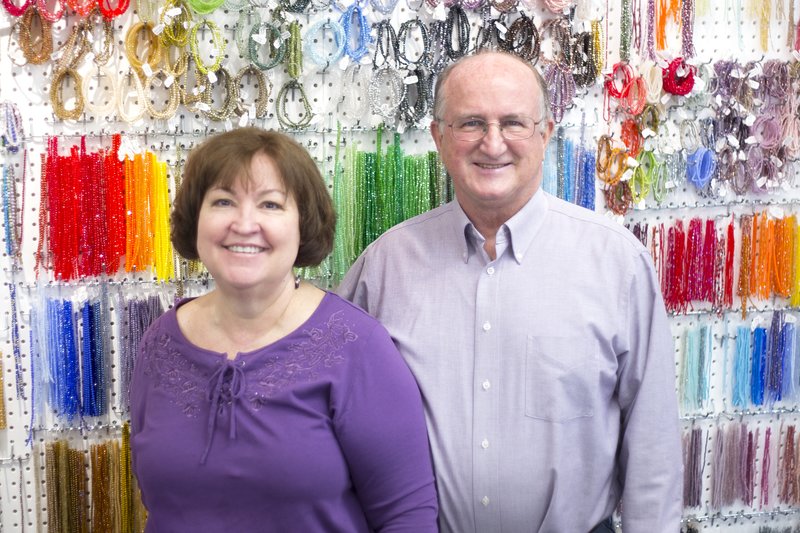 Marie is our crafty mom who always encouraged us to use our creativity. Her artistic talents are endless with painting, drawing, graphics, and sewing, which proves invaluable in crossover beading projects using multi-mediums. 
As the baby of the family, April is usually the last to tag along, but her spice for beading is just as contagious as the rest. Her talent of picking color is amazing, so when you need something to really pop, ask April! 
Just Bead It • 2051 Harrison Street, Suite C, Concord, CA 94520 • (925) 682-6493 • jbifamily@justbeaditconcord.com
---


Email: JBIfamily@justbeaditconcord.com
Phone: 925-682-6493
Brick & Mortar Store:
2051 Harrison Street, Ste. C
Concord, CA 94520